For all your rubber stamps, paper, ink, paper crafting tools, and mixed media supplies, Click on the Fun Stampers Journey logo to shop at my FSJ website.  Your order will be delivered directly to your door.  Click the logo below to be redirected to my Fun Stampers Journey website.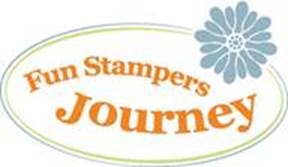 Things to remember when ordering:
For every $50 in merchandise that you order, you receive a Bloom Benefit of your choice. Bloom Benefits are found on page 5 of the annual catalog and seasonal catalogs.  Just add it to your order with other merchandise and it will be listed at 0 dollars.
If your merchandise order is $150 or more, it is considered a party and you will need to order through me to receive the hostess rewards found on page 7. (FREE $$ to spend in the catalog.)  Bloom Benefits apply to party orders also.  Email me at gensweider9@gmail.com.
Happy Sales Retired Merchandise at 40% off