I hope everyone has a safe, dry, fun Halloween Night.  Here are some cards I made for a challenge.  I love the colors of the witch and moon card with the smoky sponging.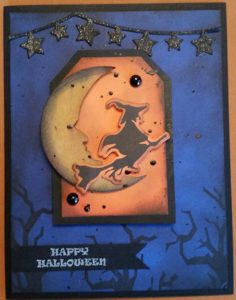 And is a card of happy pumpkins waiting for the Great Pumpkin to arrive.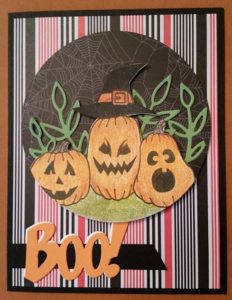 And here is my Minnie Mouse Witch (just like her doll) waiting for the tricking and treating (mostly treating) to begin!!!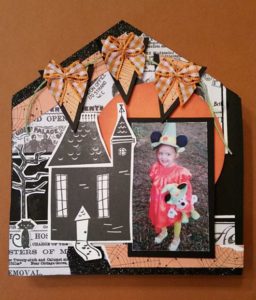 Soooo cute!!