I am selling my hand-made Christmas Cards again this year.  I have an assortment of 12 cards to offer.  I think they are just beautiful.   Each card has the same inside sentiment or you may specify to leave the inside blank.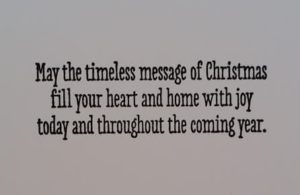 You can order the assorted  set of 12 or you can order 12 cards of one design.  (Each card is numbered so that you can designate which design you prefer.)  All cards are sized at 4 1/4 x 5 1/2 inches and fit in a white A2 envelope which is included.
The group of 12 cards are available for  $30.00 plus shipping of $7.00.  That is approximately $3.00 per card with shipping for this gorgeous group.  Your friends and family will love them.
Contact me, Carol Gensweider, at gensweider10@gmail.com or call me at 512-251-0812 to order your set or sets of hand-made Christmas cards.  Yes, you can order more than one set.
Payment can be made through a Paypal invoice, credit card using my Square, or check mailed to my address.  I will mail the cards to you by USPS Priority Mail.
Order soon, so that you will have your cards in time to send out for Christmas!
Check out all of the images below and see what you think.
Thank you for looking.  Have a Happy Holiday and Merry Christmas!